Meet our instructors

Ashley Colby, PhD
I'm an Environmental Sociologist who studied at Washington State University, the department that founded the subdiscipline. In my
book
I explore subsistence food production as a potentially revolutionary act. I am interested in and passionate about the myriad creative ways in which people are forming new social worlds in resistance to the failures of late capitalism and resultant climate disasters. I am a qualitative researcher so I tend to focus on the informal spaces of innovation.  I got my MA and PhD in sociology at WSU, and my BA in Cinema and Media Studies at the University of Chicago. Before my current life I was once an itinerant overland international traveler, Chicago Tribune travel writer, and a long-haul, 18-wheel-driving trucker. I am now a mom to three beautiful girls, roommate to one husband (ha) and custodian to 2 cats 2 dogs 2 cows and 5 chickens. I am now focused on doing anything I can to foment local, decentralized networks of people who can get us to the next iteration of society, and fast. 
I can teach courses from beginning sociology through upper-level classes on: globalization, food and agriculture, environment, sustainability, inequality, social movements, family and gender.
Patrick Fitzgerald, MA
I have been a Spanish teacher for over a decade at both the high school and college levels in the United States. I have my BA in Spanish Teaching from the University of Illinois and my MA in Foreign Languages and Cultures from Washington State University. Along with different kinds of language instruction (formal grammar and/or immersion training), I have also taught Spanish language literature and art, and currently teach AP Spanish Literature through Johns Hopkins Center for Talented Youth. I almost got a hole in one once, and I used to be able to dunk.
Josh Heling
Josh Heling and his family run Hidden Savanna Farm, a permaculture-inspired small farm in the countryside outside of Madison, WI whose mission is to contribute to its local food economy while connecting people to each other and the natural environment. He's spent the last eight years starting the process of converting 10 acres of overgrown woodland to a perennial food system supporting the farm's pastured poultry and sheep operations. Hidden Savanna also acts as a hands-on learning lab for a variety of educational enrichment programs for elementary and middle-school aged kids.
Indoors, Josh has almost three decades of experience driving software product development as an executive and founder in organizations ranging from bootstrapped prototypes to VC-funded startups to scaled-up global enterprises. He is motivated by a passion for finding ways for network connectivity to unleash new opportunities for human collaboration and innovation.
Joe Norman, PhD
Joe Norman is an applied complexity scientist with a focus on transforming insights gleaned from complex systems science into practical and implementable strategies and tactics for grappling with an increasingly uncertain and dynamic world. Joe is an Affilate at the New England Complex Systems Institute in Cambridge, MA, an instructor at the Real World Risk Institute, and founder of Applied Complexity Science, LLC. He lives in New Hampshire with his wife where they are focusing their energy on homesteading and local agriculture on an old mill property that has been an actively running homestead for over 130 years.
Chris Ellis, PhD
I am interested in the various facets of disaster preparedness from all threats and hazards: pandemics, hurricanes, earthquakes, solar flares, nuclear detonations, overpopulation, economic collapse, cyber-attacks, and many others.  I take an eclectic approach to the subject via political science, public administration, law, US military doctrine, and risk studies (like those from Nassim Taleb), as well as the natural sciences.  I am primarily concerned with the concept of resiliency, especially at the individual level and the myriad actions people take to reduce or mitigate their vulnerability.  I believe this research is assistive to a broad swath of disciplines and government planning efforts.  Whereas the bulk of research in this field is on disaster response, I focus on ex ante actions. 
Chris Smaje, PhD
Chris Smaje has coworked a small farm in Somerset, southwest England, for the last 17 years. Previously, he was a university-based social scientist, working in the Department of Sociology at the University of Surrey and the Department of Anthropology at Goldsmiths College on aspects of social policy, social identities and the environment. Since switching focus to the practice and politics of agroecology, he's written for various publications, such as The Land , Dark Mountain , Permaculture magazine and Statistics Views, as well as academic journals such as Agroecology and Sustainable Food Systems and the Journal of Consumer Culture . Smaje writes the blog Small Farm Future, is a featured author at
http://www.resilience.org
and a current director of the Ecological Land Co-op. Chris' latest book is: 
A Small Farm Future: Making the Case for a Society Built Around Local Economies, Self-Provisioning, Agricultural Diversity, and a Shared Earth.
Roxanne Ahern
Roxanne Ahern
is a writer, homesteader, holistic nutritionist, and permaculture designer. She consults with clients on nutrition, edible gardening, homesteading, and farming. She is the author of the book
Holistic Homesteading: A guide to a sustainable and regenerative lifestyle. 
Jason Snyder, PhD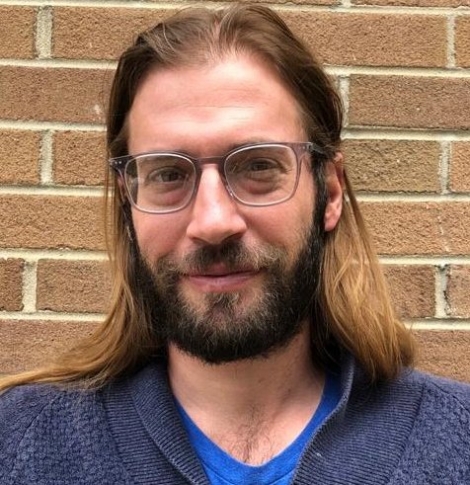 Cultivating ecologically regenerative and resilient food systems in Southern Appalachia, sense of place and how it informs the co-evolution of culture and ecology, and how traditional place-based wisdom can be integrated with environmentally appropriate technologies and novel forms of social organization to foster human well-being and inclusion.